How your robot mower works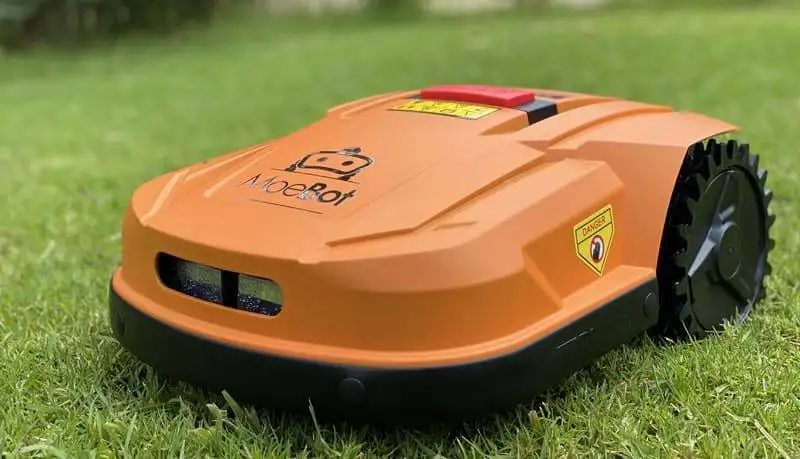 Robot lawnmowers can mow your lawn daily keeping the grass at your desired cutting height whilst helping to reduce weeds.
Before using your MoeBot you must install a boundary wire and charging station that is connected to the mains power. The boundary wire defines the area you to be mowed, as well as the areas you don't (for example, garden beds).
Once connected via a normal power point, the boundary wire emits radio waves which informs the robot of the boundary and the charging station location.
Your robot mower uses a lithium rechargeable battery, so there is no need for petrol or oil.  Once the battery is charged, your MoeBot will automatically disengage from the charging station to inform you that the battery is fully charged and ready to mow. You are now ready to start your MoeBot manually or set a mowing schedule via the APP.
Unlike a normal mower your robot is much lighter in weight. This means there are minimal track marks left on the lawn and it has a greater ability to work in the wet if need be.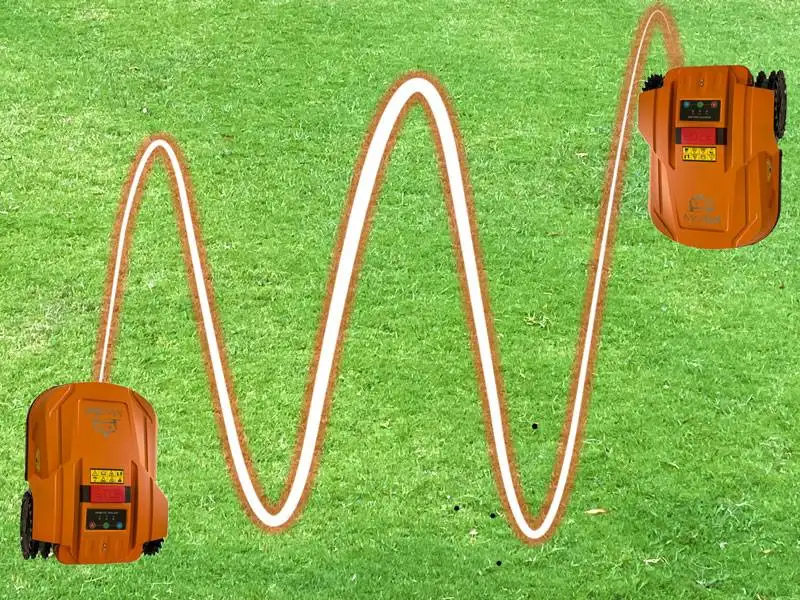 Unlike a normal mower your robot mower will mow in random patterns. This prevents track marks appearing on your lawn.
If your robot mower senses longer grass it will start a spiral cutting pattern which is the most efficient way to cut grass and conserve battery power.
Once the battery is starting to go flat your MoeBot will automatically return to its charging station, there is no need to manually recharge your robot.
HOW YOUR MOEBOT CUTS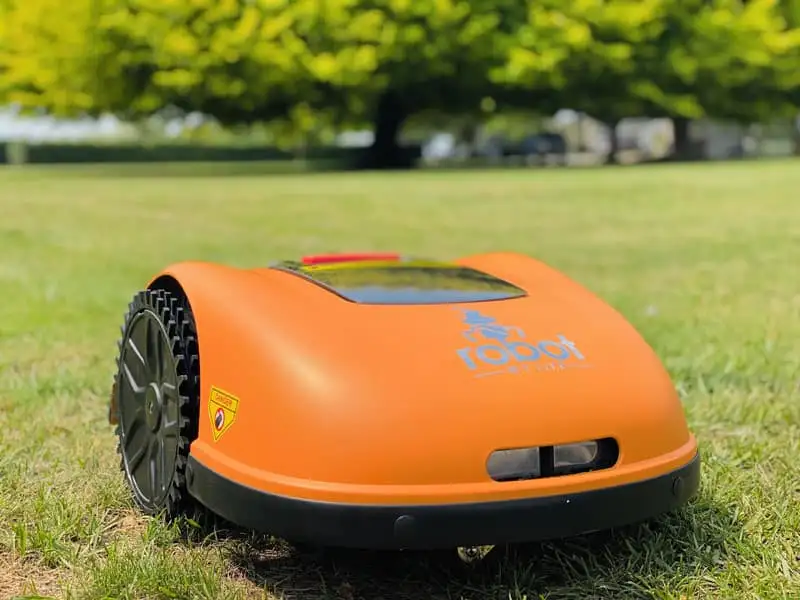 Australian lawn maintenance culture tends to be let it grow long then cut it. This is problematic for the spread of weeds and the health of your grass. Unlike many countries, we have many states in Australia that have 4 seasons and a requirement to cut lawn regularly. Ideally your lawn should be cut weekly, however this is not possible for many people due to cost and time.
A normal lawn mower uses a steel blade that whacks the grass at speed which break the grass off and creates the illusion of a cut.
Moe's blade system and cutting mechanism is different.
MoeBot 800 has 3 blades and the MoeBot 2600 has blades that are akin to a double-sided razor blade. Unlike a traditional lawn mower, Moe cuts your grass into a fine mulch that helps fertilize your lawn, making it greener and meaning no more grass clippings to pick up.
Unlike traditional mowing, Moe is designed to cut your lawn regularly. MoeBot maintains grass at a desired length which also helps to reduce weeds and keep your lawn greener.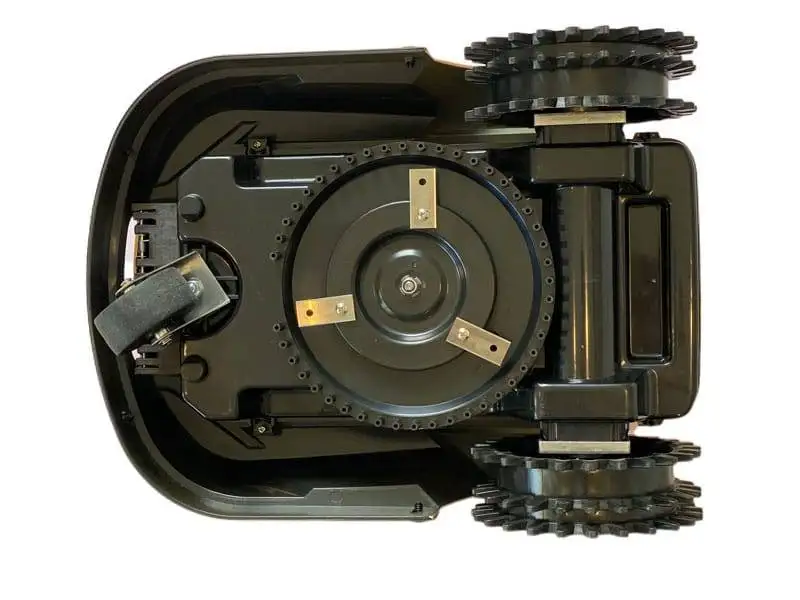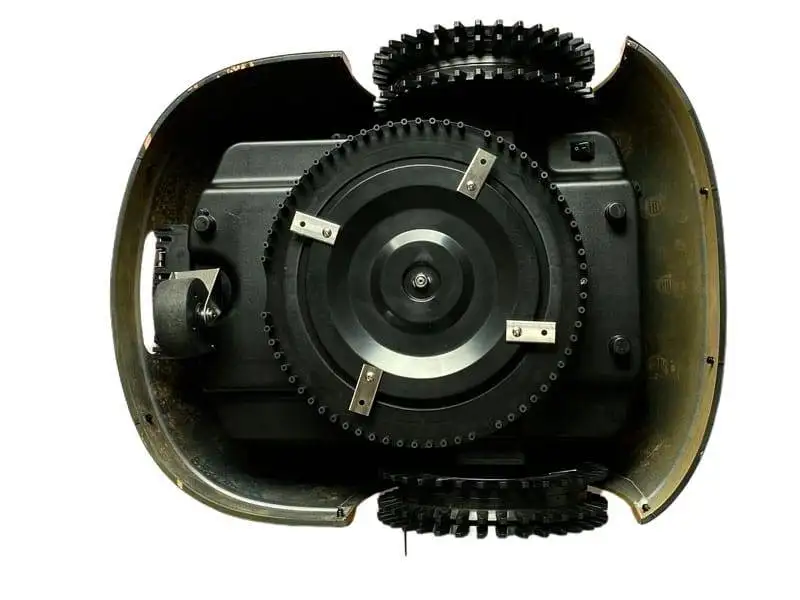 Your MoeBot can follow your boundary line to complete an edge cut. However, you will still need to trim areas outside of the boundary line or areas like retaining walls or garden beds.
EDGES AND DRIVEWAYS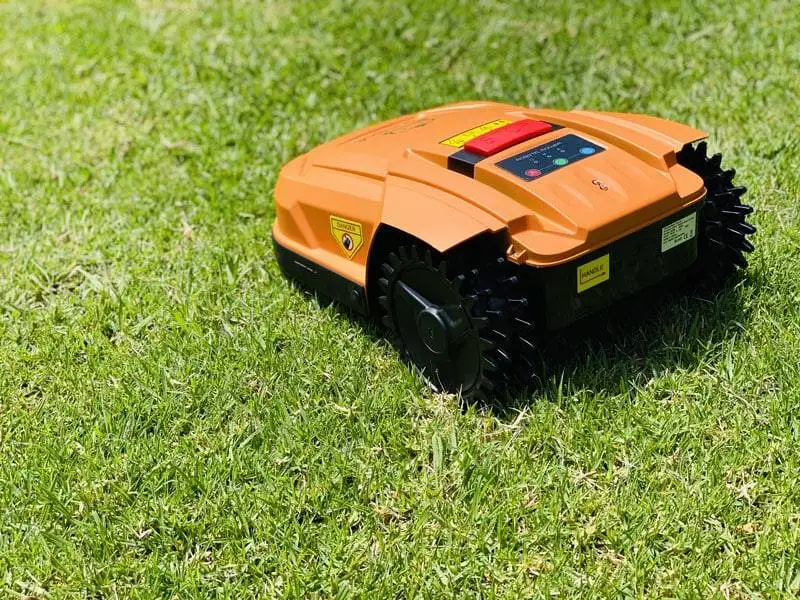 If your garden is segmented by driveways or paths, secondary mowing areas can be created as well as passages for your MoeBot to transition into another area.
Your MoeBot comes with detailed installation instructions, and our professional installers can also help install your MoeBot.
OBSTACLES AND GARDEN BEDS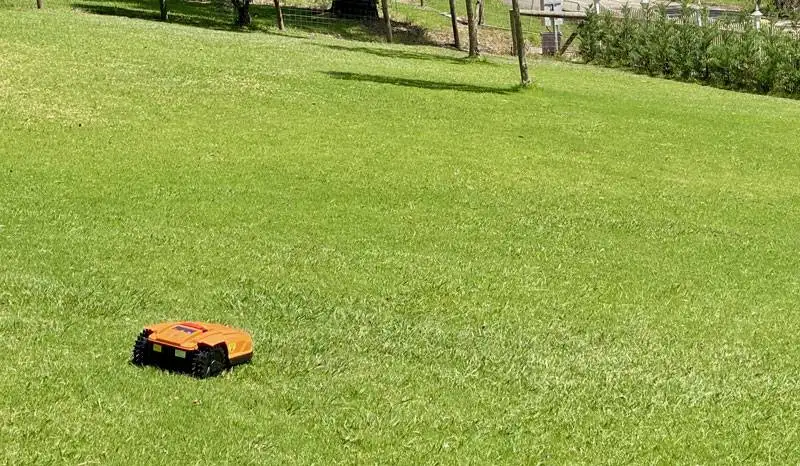 Your MoeBot comes with detailed instructions to enable your MoeBot to avoid obstacles such as garden beds or trees.