HOBOT LEGEE 7
THE WORLD'S MOST INTELLIGENT MOP!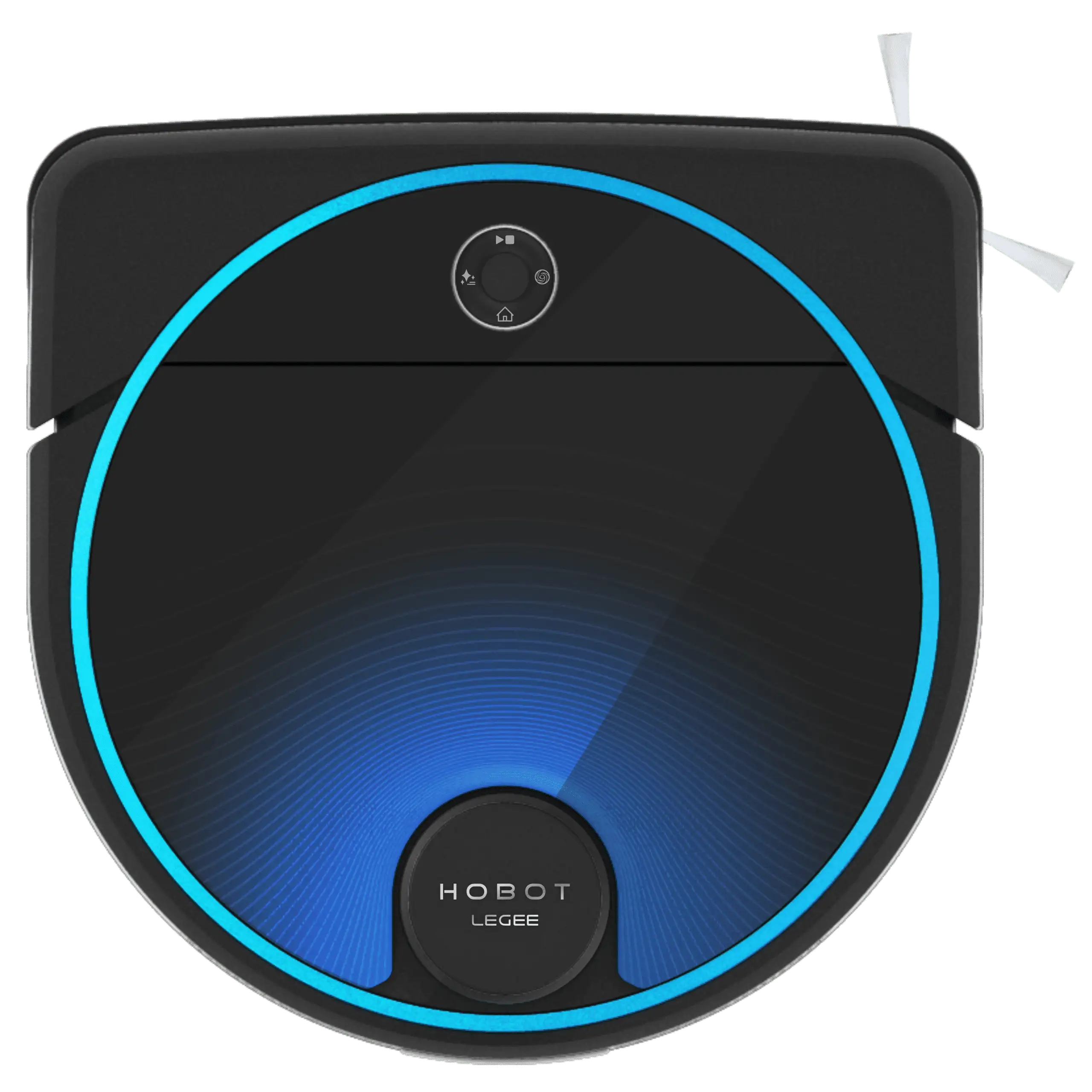 Until now, there has been no practical robot mop on the market. Most robotic mops drag a cloth around the floor, which gives you a great cleaning result. Often floors in areas like the kitchen are subject to food spills that require scrubbing to remove the stain, something previous robot mops have not been capable of removing.
The new HOBOT LEGEE 7 is a game changer at an incredible price!
At Robot My Life we have been working closely with HOBOT to develop a mopping robot that would meet needs of Australian and New Zealand households. Unlike some countries, our homes have a mix of carpet, tiles, floorboards making our homes more complex to clean.
As you will see below, what HOBOT has developed is nothing short of amazing and HOBOT didn't just add a few new features to a product, they created a whole new product that is leagues ahead of anything available on the market.
Click the video below to see for yourself the amazing features of the new HOBOT LEGEE 7.
WATCH THIS BEFORE YOU BUY A ROBOT MOP!
Not all robotic mops are the same. The  LEGEE 7 is for customers who want their floors mopped properly!
What I am about to explain will help you decide whether or not the LEGEE 7 is for you.
The  LEGEE 7 is designed for hard floors and it uses a 4 stage cleaning process:
Vacuum (2700PA) – remove dust, dirt and hair
Dry mop- remove loose dust and dirt 
4 jets spraying warmed solution- break up stains and dirt
Wet mop- scrub with solution for final clean
The end result is a floor that is properly mopped and cleaned.
The LEGEE 7 has been designed with mopping in mind. Even the wheels are rubber caterpillar tracks to ensure your LEGEE maintains traction when the floor is damp. Unlike Hybrids that can slip due to their round wheels not having traction on damp surfaces. 
To help you better understand the differences, above you will see a video of a robot vacuum/mop on the right and the LEGEE 7 on the left. 
Mopping is an onerous task and a robot mop needs to be designed and dedicated to mopping. To maximise cleaning efficiency the surface area underneath needs to have as much area as a mopping pad, otherwise it will take longer to mop and pads will need to be changed more frequently.
If you are ok with sub-standard cleaning, then don't buy the HOBOT LEGEE 7, buy a hybrid or another brand.
If you want floors that are mopped well, then the HOBOT LEGEE 7 is for you.
FASTBRUSH 4 STAGE CLEANING ACTION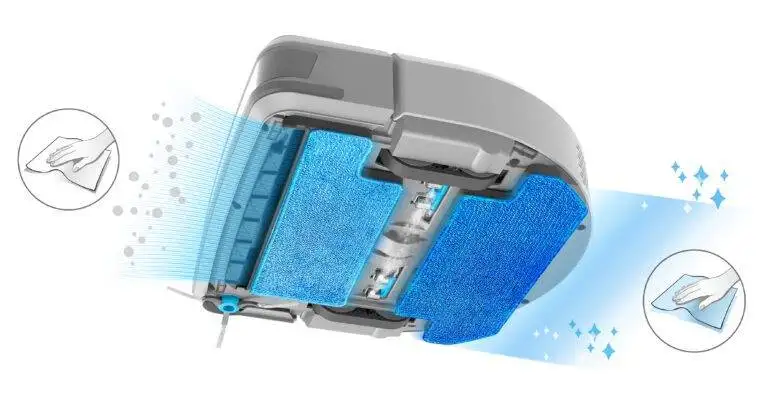 The best way to mop floors is to:
vacuum first
dry mop the dust
spray floor cleaner
then mop with a scrubbing action.
Well, that is exactly what the new HOBOT LEGEE 7 does for you!
2700PA Vacuum (more power than the Roomba S9+ 2500PA that retails for $2,800*)
Applies 1.8kg of pressure when mopping in stain mode
Scrubs the floor up to 900 times per minute!
Quad smart sprayer heats solution to and sprays just enough water to remove stains, but leave no water residue behind
SCRUBS 900 TIMES PER MINUTE !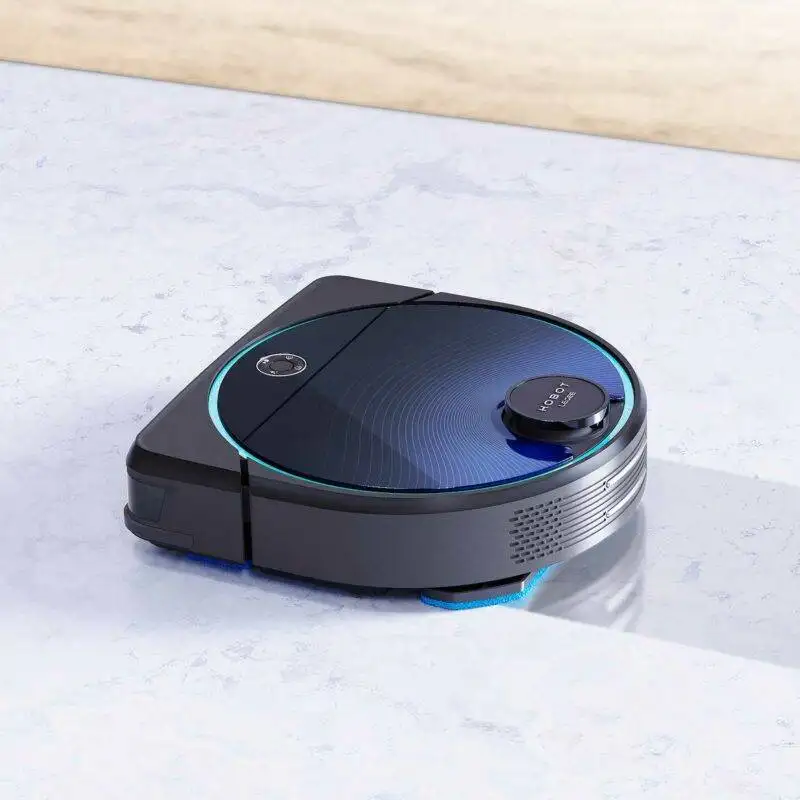 This is the only robotic mop that actually scrubs your floors!
No dragging around a cloth, it scrubs up to an incredible 900 times per minute, whilst applying 1.8kg of pressure to help remove stubborn stains.
PET HAIR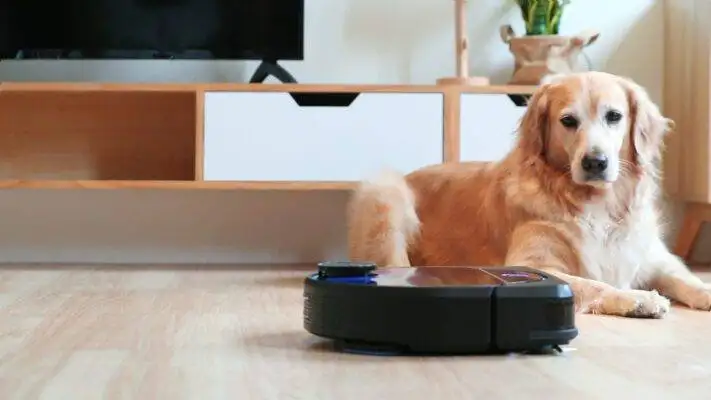 One of the issues for robot vacuum cleaners is pet hair. The rotating dust extractors quickly gather in hair, meaning you have to cut the hair out of the extractors after each vacuum or risk the robot  stopping. The HOBOT LEGEE 7 has a 2700PA vacuum with no extractors! Designed to effectively suck up dust, dirt and pet hair before it starts washing your floors.
LEGEE SLAM NAVIGATION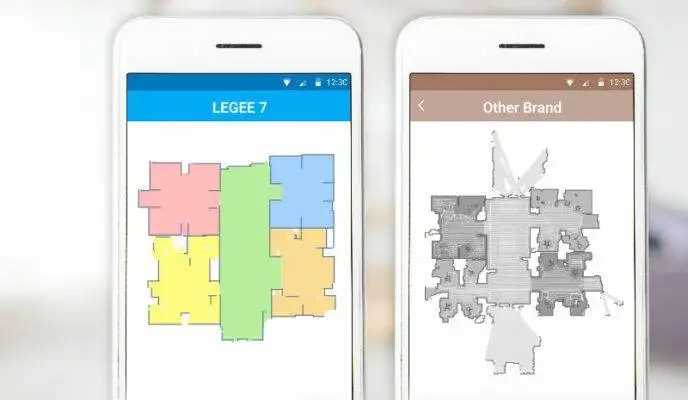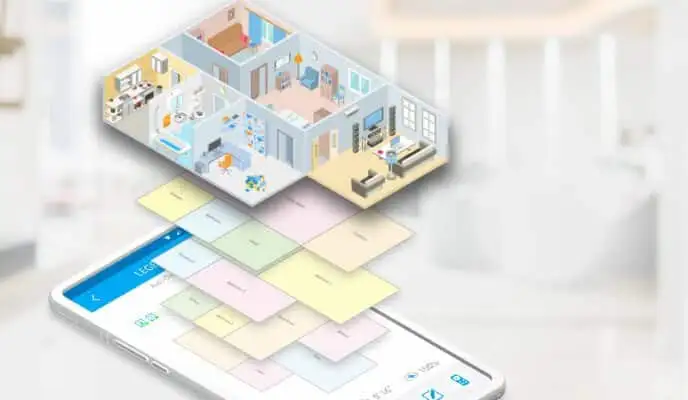 Cheap robots often have poor navigation ability, meaning that they take a long time to map and have a poor cleaning result.
HOBOT has gone the next step with the LEGEE SLAM. This unique navigation system integrates:
Lidar
Encoder
Gyro
E-compass
Position estimator
This enables a more thorough clean and better utilisation of the battery. It also means setting areas and barriers is a breeze.
VIRTUAL BARRIER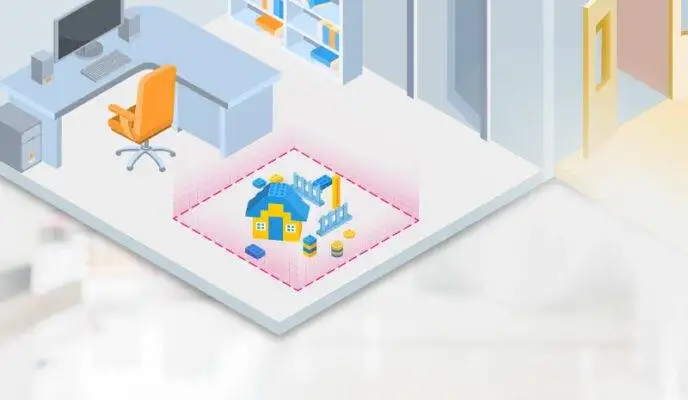 No two homes are the same and you may have a room or zone which you don't want your HOBOT LEGEE 7 to enter. Within seconds you can easy create a virtual barrier on the APP, preventing your HOBOT LEGEE 7 entering that zone. Perfect for ensuring your HOBOT LEGEE 7 avoids rooms with carpet.
To go one step further, HOBOT has also developed virtual box.This amazing little idea is great for anyone with children. Children love to make play areas around the home and sometimes they want to keep their masterpiece on the floor for longer than you'd like. Using the APP you can easily create a virtual box around objects ensuring that the masterpiece is protected and you can continue to clean your home when you want.
7 CLEANING MODES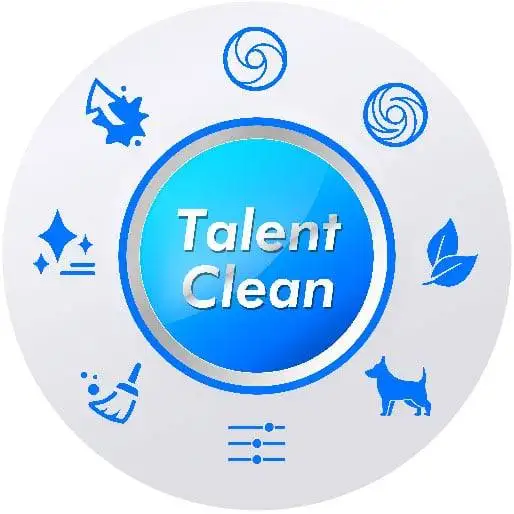 The HOBOT LEGEE 7 has 8 different cleaning modes.
Standard mode
Strong mode
Eco mode
Pet mode
Custom mode
Dry mode
Polish mode
Stain mode
VOICE PROMPT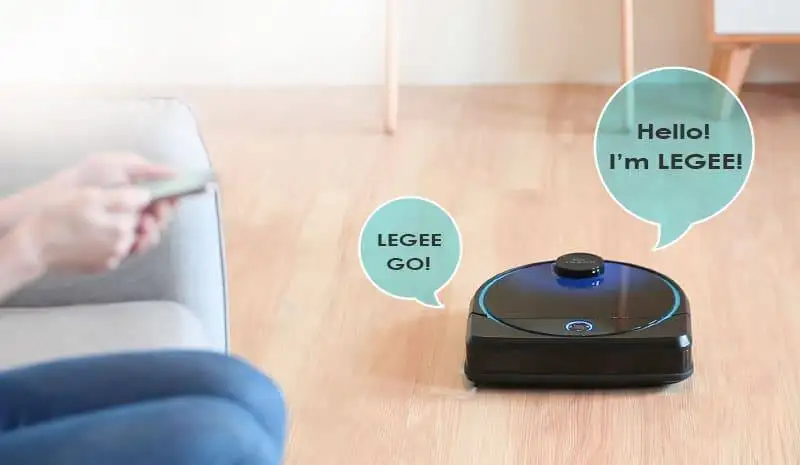 Whether LEGEE is starting a schedule or is low on water, you will always be aware with voice prompts that keep you informed of what LEGEE is doing. 
CREATIVE VOICE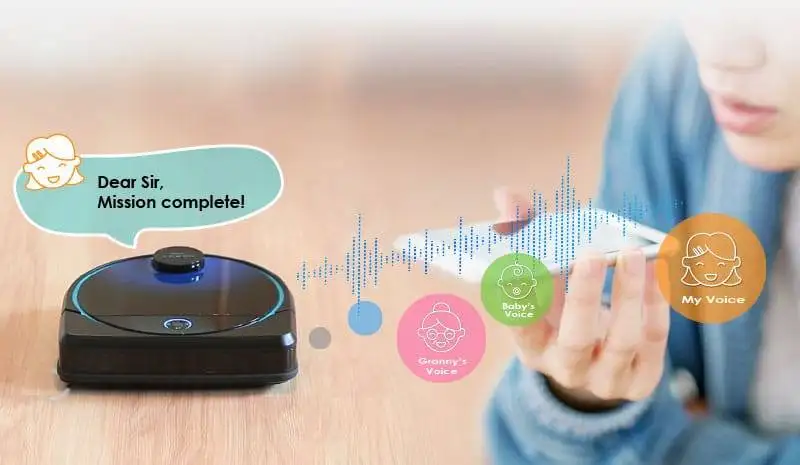 If a robot that talks to you wasn't already cool enough, HOBOT has gone one step further. If you wish, you can program your LEGEE's voice. So when your LEGEE is giving you notifications if could be your voice, your child's your partners, the choice is up to you.
30 DAY MONEY BACK GUARANTEE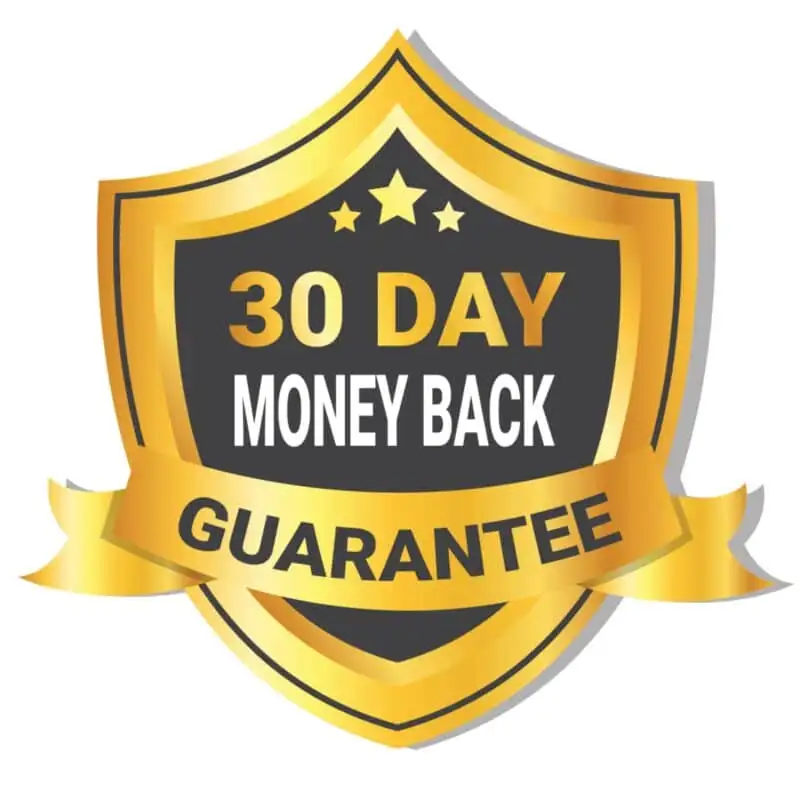 The HOBOT LEGEE 7 cleans hard floors like no other robot mop! Whether you have wooden floors or tiles the LEGEE 7 will keep them looking like new. 
Sure, its easy to claim that, and I'm sure your sceptical as there are a lot of useless robot mops on the market. 
So we are putting our money where our mouth is! If the HOBOT LEGEE 7 doesn't clean as you expect, return within 30 days for your money back! 
HOW MUCH?
PAY JUST $599 INCLUDING DELIVERY
To order, click the button below, dispatches within 48hrs